About Stella Baking Company
Christine & Mark have a passion for creating beautiful, edible works of art.  Together with their staff, they've created thousands of special event cakes.  As seen in countless reviews, Stella Baking Company cakes not only look incredible, but they taste delicious.  Be sure to contact Stella Baking Company for your next special event cake!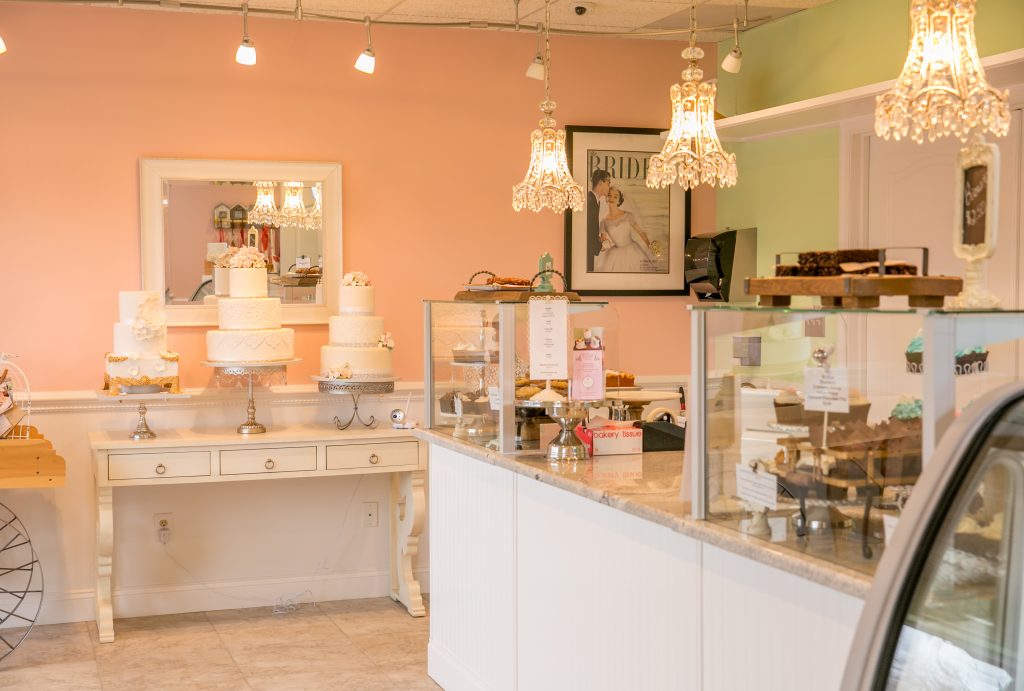 Your Choice For Custom Cakes in Southern New Jersey
Each one of Stella Baking Company's cakes is a small work of art. Edible art. Christine, Mark & the staff take pride in each one of their creations. No matter the event or celebration, the size or design, your custom cake from Stella Baking Company receives the same amount of craftsmanship and attention to detail as all others. You'll see this immediately when you meet with Christine, and she begins describing cakes and décor to you. Her enthusiasm and passion for creating one-of-a-kind custom cakes is apparent. Their desire to truly meet and exceed your expectations is obvious. It's no wonder Stella Baking Company is featured on Wedding websites such as The Knot, Wedding Wire, and The Wedding Vendor.
Contact Stella Baking Company today and schedule your complimentary cake consultation.
"Stella! Baking Company…helping make your events memorable & sweet!"
Our Location
160 Delsea Drive
Washington Twp., NJ 08080
(856) 287-7110
Hours:  Wednesday – Saturday, 10am – 5pm
(Next To Lamp & Shade Works)
Click for Directions
Do you need a cake for your event?